Carl Korth
Carl Korth
Carl and Ernestina Zink Korth came from Jacobsdorf, Germany, on the ship Weiland, on May 13th, 1879. Mode of travel was steerage. They came originally to Canada as bondservants, and later crossed into the United States to Iron Ridge, Wisconsin, where they lived for seven years. Carl came to Grant County, South Dakota, in 1885, where he homesteaded.

Carl was born June 14, 1832 and died at the age of 95, on Feb 25th, 1927. His wife was born Feb 7, 1834 and died October 19th, 1894. He remarried Wilhemina ? in 1896, we think she was Wilhelmina Pistor Krause, the mother to son-in law Herman Krause who was married to their daughter Augusta.

Carl and Ernestina had seven children, Franz, August, Wilheim, Augusta, Hannah, Robert and Ernestina. August died early, he did not marry or have children. Augusta is my great-grandmother.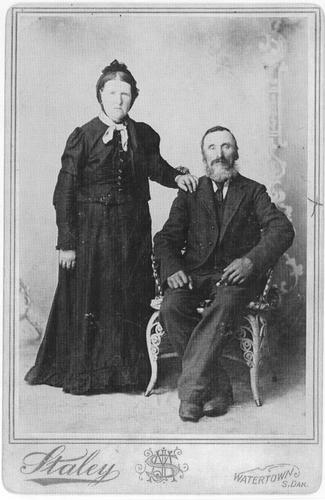 Carl and Wilhelmina Korth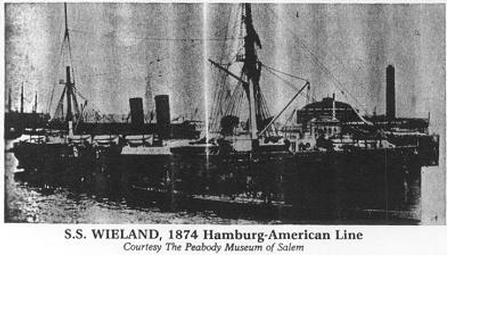 This was the WIELAND. She was a 3,507 gross ton ship, length 375.3ft x beam
39.9ft, one funnel, two masts (rigged for sail), iron construction
single screw and a speed of 13 knots. There was accommodation for 90-1st, 100-2nd and 800-3rd class passengers. Built by A Stephen & Sons, Glasgow, she was launched for the Adler Line on 16th Jun.1874 but was immediately laid up due to the lack of passenger demand and never ran for the Adler Line. Purchased by the Hamburg America Line in 1875, she left Hamburg on her maiden voyage to Havre and New York on 7th Jul.1875. Rebuilt with two funnels in 1882 and started her last Hamburg- New York voyage on 29th Aug.1894. On 6th Oct.1894 she started a single

round voyage between Naples and New York and was sold to other German owners in 1895. Damaged by fire at Shanghai on 15th Oct.1895, she was scrapped the following year.
[North Atlantic Seaway by N.R.P.Bonsor, vol.1,p.392]
Augusta Korth Krause and father Carl Korth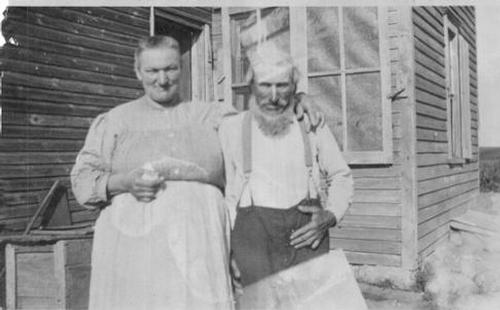 Korth Farm in South Dakota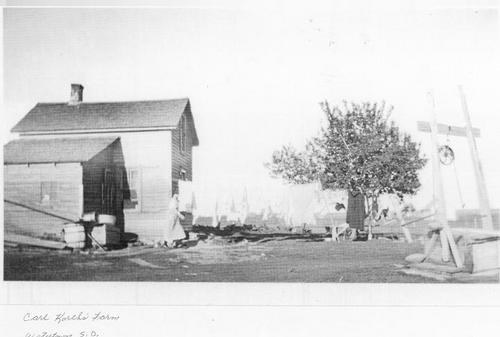 Original land in Grant County, 120-N 52-W Section 28 in Mazeppa Township.
Carl Korth, Hannah, Clinton Rommel and Ralph Moore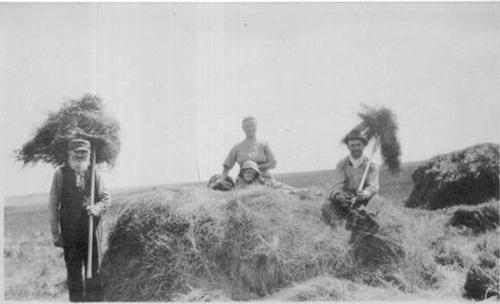 Carl Korth and daughters Hannah Gartrell and Augusta Krause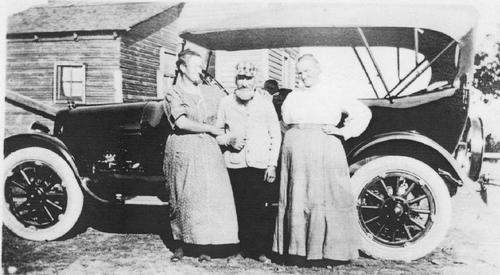 Carl Korth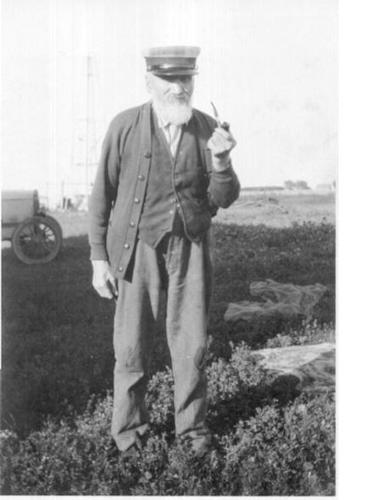 In his later years he lived with his daughter Hannah. On the day he died he came downstairs and said "I'm going home". She thought he wanted to go to South Dakota. He died that night.

Korth GEDCOM